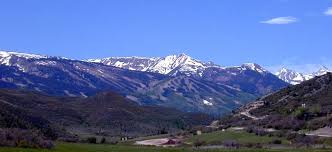 Snowmass is the largest of four ski areas collectively known as Aspen/Snowmass:  Aspen Mountain, Buttermilk Mountain, Aspen Highlands, and a club favorite:  Snowmass.   An exciting feature of this trip is the ability to use your lift ticket to ski any of the four areas.
With over 3,00 ares of skiable terrain, Snowmass has devoted 70% of its terrain to intermediate skiers, while still allowing plenty of expert and beginner runs to keep everyone happy.  It sports spectacular views and plenty of on-the-slopes lodges where you can meet up with your friends!
Buttermilk Mountain boasts the world's longest terrain park, is home to the Winter X-Games, and yet overall is a beginner-oriented mountain, with 2,000 vertical feet and over 400 acres of smooth, rolling terrain.
Aspen Highlands offers 3,600 vertical on 700 acres, with some beginner and intermediate terrain, and about 47% advanced terrain.
Advanced skiers will want to check out Aspen Mountain, noting that it has no beginner terrain.  Its 3,200 vertical feet and 700 skiable acres offer not only an exhilarating ski experience, but it looks right down over the charming town of Aspen.  Check out our Pawprints newsletter for more info on this or other trips.
Contact Trip Leader Melissa Wight for more information about our Snowmass trip or a trip application.    mwight62@gmail.com