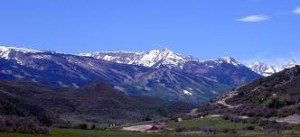 The following Texas Ski Council trips and destinations have been chosen for 2017.  Our club will be running those for which we have listed a Trip Leader.  If you are interested in participating in a trip that does not have a Trip Leader listed, please contact our Travel Director,  Christine Augustine, cha@satx.rr.com , who will put you in touch with a club that is participating in that trip.  We also have some Club Trips that are in the planning stages.  They are listed at the end of the TSC list, below.
TSC Traditional, Vail, Jan. 7-14, 2017
TSC WinterExpedition, French Alps. Jan. 21-29, 2017
TSC Winter Shootout, Heavenly, Feb. 4-11, 2017  Trip Leader, Lynn Carter, lynncarter1946@hotmail.com.
TSC Final Showdown, Telluride, Feb. 25-Mar.4, 2017  Trip Leader, Melissa Wight, mwight62@gmail.com.
TSC Summer Expedition, Iceland, Aug. 23-31, 2017
Club Trip:  Italy, dates to be determined, Trip Leader, Karen Halloran
Club Trip: Iceland, dates and Trip Leader to be determined
Check back here for updates on the Club Trips, as updates will appear as they become available.